GYM CRASHER: Pro Physiques
Name: Pro Physiques (formerly AZ Pro)
Instagram: @theprophysiques
Location: Gilbert, AZ
What they offer: Personalized training (small group or 1:1), a few classes (notably GPS - Glute Pro Series, and Man Camp), nutrition coaching, competition prep & posing.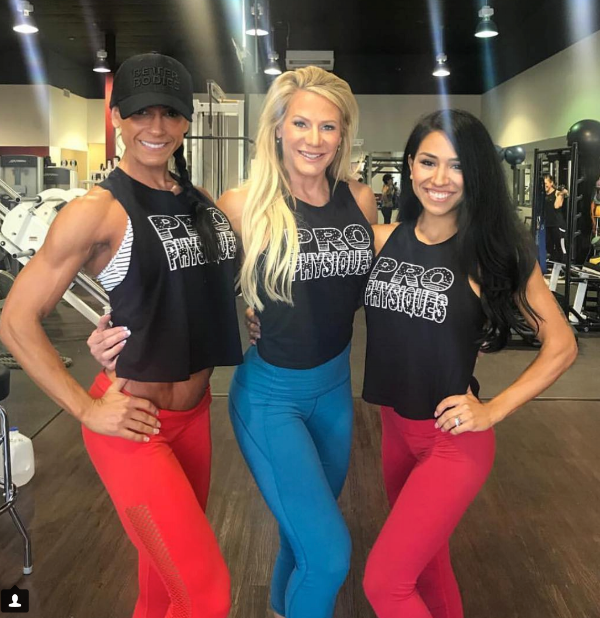 Personal trainers Carly Starling (Left) and Renee Harshey (Right) and studio owner Whitney Jones
Known for: Churning out pro competitors faster than Mormons can make butter & having a solid reputation as one of the top competition prep studios in Arizona.
Crowd + Vibe: Do you even lift, bruh? Not a question here. While being a pro fitness competitor isn't a pre-requisite to join, you're likely to see 1 or 2 (or 3) while you train... #fitspo fo sho. The crowd here is fitness savvy and serious about their workouts. There is an equal mix of girls and guys here, with age ranges most heavily in the 20's, 30's, 40's. Great music keeps the energy vibes flowin round the clock, so if you forget your headphones at home, no worries.
Equipment: Nice equipment, clean, modern. All the basics are covered here as well as additional specialized equipment you won't find at most (or hardly any) other gym, especially in the realm of glute training and Glute Pro equipment. NOTE: This is not a cardio heavy gym—there are a few stair mills and treadmills to do HIIT training or get in a sweat grind sesh, but this isn't the place for you to park your butt and watch Days of Our Lives for 60 minutes while chatting with your friend Kathy (better off at a big box type of gym for that).
Hours: Monthly membership pricing is available for those who just want to work out solo and not train with an actual trainer (see website for those hours), otherwise by appointment only.
Pricing: $$ (heavily experienced trainers make it well worth it). No contracts, no sign-up fees, no BS. Everything is done verbally and you can quit at anytime because they don't want you here if you don't want to be here.
Final Thoughts: I have been training at Pro Physiques for 1.5 years now, so obviously I am a bit biased. However, I did my homework prior to joining and the place has surpassed expectations. This gym is always clean, the equipment is well-kept and updated often, the trainers are insanely qualified at what they do, there is a posing studio for competitors... and, the women's locker room has the most amazing selfie mirror + lighting in the Valley (no joke, verified by many).
While the place can be a bit intimidating at first, you'll quickly realize how kind and motivating everyone is. It really is a tight-knit community of diehard fitness fanatics who take lifting very seriously, but life, not so much. Pro Physiques has a reputation as being the best.. it lives up to that standard and you'd be hard pressed to find someone who says otherwise.
Verdict: If you're considering competing, this is an all-in-one studio that won't disappoint; check out the MEET THE TEAM page and you'll see why. And if you aren't quite into the whole competing thing, but want some serious motivation to get your butt in gear, you'll find oodles of that here.