GYM CRASHER: Elite U
Name: EliteU Training (Advanced Performance & Fitness Training)
Instagram: @elite_u
Location: Scottsdale, AZ
What they offer: Specialized training programs geared towards athletes looking to take their training to the next level. Small group and 1:1 training for youth, entry level athletes, high school athletes, pro athletes, and just regular ol' fitness enthusiasts (like me).
Known for: Have you ever been really excited to go somewhere that's super hyped up by those in your inner circle, but when you finally arrive it's a total buzzkill? You sit there like WTF were you talking about?...Yea, well this most definitely is not a buzzkill. If you want to take your athletic training and competitiveness to the next level, you're in the right place my friends. The hype is real, the vibe is real, the energy is real... and the owner Rube is very (understatement) passionate about what EliteU can offer and deliver on.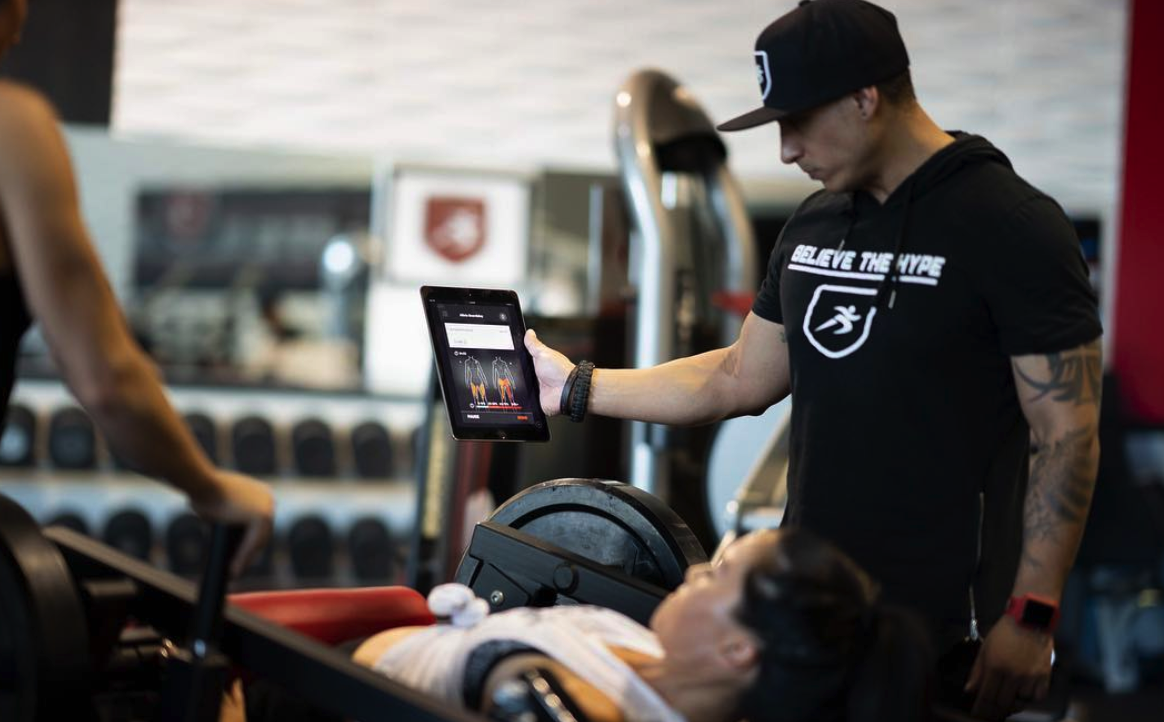 Pushing Limits... ..Are you getting the most out of your training?! How do you know!? We may just be the super car of performance and fitness! Here we are tracking this bikini competitors every move. We recognized in week 1 that she wasn't activating the glutes like she thought she was......Now we are and we are sure of it.......
Crowd + Vibe: The energy of this place is what sells it. The training studio isn't big by any means, but the more you travel around to different gyms, the more you realize that big box gyms are like Walmart and have tons of useless stuff that nobody really wants anyways. This place has exactly what is needed to get the job done and to handle the group training size.
The vibe of this place when first walking in was intense, and even I was a tad intimidated, BUT it immediately gets your mindset right and puts you in the zone to get sh*t done. Nobody is there to talk about their Netflix binges or their crazy hangover from last night... it's all business (i.e. this is a much more advanced crowd than you're used to if you work out at Planet Fitness). And if you need a trainer who doubles as a hype man, this is also the place to be.
Advanced High Performance Training:
"My brand reflects life's victories, but more importantly the adversities that inspired them!" - Owner, Rube Oliver
Oh, and a super cool side note ... this place isn't just for serious adults, but serious kids too. Athletes as young as 10 are welcome to start training in an encouraging, yet challenging, environment. And as a mommy of two little guys, I kind of (really) like that.
Equipment: This is one of the reasons I was drawn to this place; they have state of the art equipment that I haven't seen anywhere else. Spend some time scrolling their Instagram and you'll see what I'm talking about. I spend an inordinate amount of time hip thrusting each week, so using an actual machine that I didn't have to wiggle my way into and out of, or find a bench to support my back on, made me all sorts of giddy inside. They have a bomb reverse hyperextension machine, a floor squat type of platform powered solely by resistance bands (my legs were trembling just watching others use it), and a horizontal type of front squat press that I am dying to try (and will, next time).
Hours: Appointment only, but important to note that they DO train on weekends.
Pricing: $$—Super upfront pricing which makes it easy. $40 a month to be considered a member (basically holds your spot as a paying customer of this gym) and then only $20/training session thereafter. No minimum or maximum training sessions required each month. Without membership pricing you can pay a flat $40/session fee. Very fair pricing model for this type of individualized training.
FINAL THOUGHTS: I feel as though I am a somewhat boujee gym goer; not just any old fitness studio will do. And I don't mean because I need all the bells and whistles that big box gyms provide; I actually hate that stuff. I look for gyms with a good vibe, good natural lighting (oddly enough, because it makes me feel more energized and happy), people who are serious about working out, trainers who LIVE for this stuff as much as I do, and a place that is clean and well taken care of because the owners actually give a damn. I like the intangible things probably slightly more than the tangible things. But this gym checks the boxes across both areas and had me dying to come back for more.
VERDICT: While this place may be a bit...intense... for someone who is just starting their fitness journey (though nothing would be stopping a newbie from joining), I am inclined to recommend it for athletes and for those who know their way around the gym and want to up their competitive factor—athletes young and old, fitness fanatics, and just experienced gym-goers looking for a serious new challenge. If you're the competitive type, whether that be with others or yourself, this gym is 100% for you.